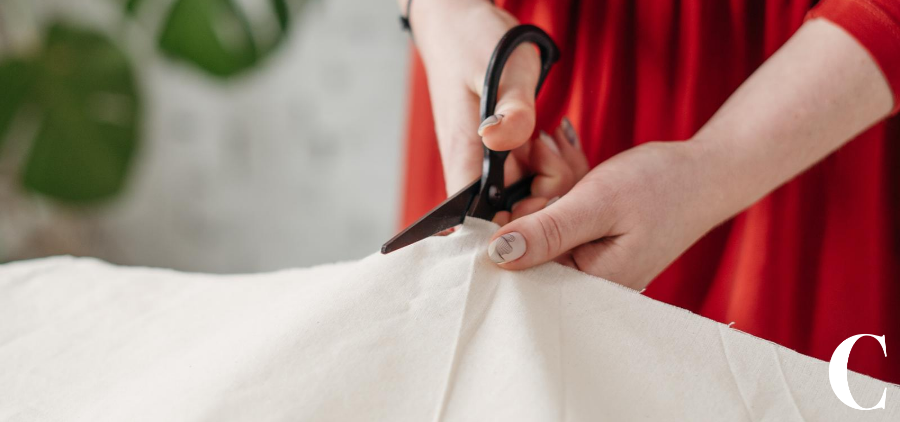 Once you have decided to have new curtains or blinds made up, the next step is to choose your fabric. With thousands of options in our studio, the choice of colour and pattern alone can feel overwhelming, let alone settling on the type of fabric. Here are some insights into the fabrics we use the most for our clients.
Cotton and bamboo blends
The availability of a wide and versatile selection of cotton, and more recently bamboo blends, make this the most popular choice for curtains. Natural fibres offer the best heat protection of any fabric type, although also make these fabrics susceptible to shrinking in the wash and on particularly hot days.
Man-made fibres
Durable and good value for money make man-made fibres another successful choice for blinds and curtains. More stable than cotton and easy to keep clean, these fabrics have come along in leaps and bounds over the last decade, and can now replicate the natural, matt look of cotton blends.
Velvets
Currently making a re-appearance is the new version of non-directional pile velvets. These fabrics give us a luxury, tactile finish without having to ensure the fabric pile is permanently needing to be smoothed over.
Top-tip
Always hold the fabric you are considering up to the light. The tone and the shade will change noticeably compared to looking at it in the horizontal on a flat surface.